Jewish wisdom, history, culture, values and lifestyle; presented via interactive maps, timelines and illustrations, photos, 3D walkthroughs, animations and video footage, accessible on iPads, laptops, desktops and smartboards. Fused with thousands of interactive books with gorgeous typography and original page layout; augmented with translations, commentaries and audiobooks; integrated with contextual questions & answers, and live & recorded video classes. Organized by subject keywords, literature references and curricula items, and interconnected with granular & semantic links. Powered by social features, creative expression tools and game mechanics. Vitalized by hundreds of thousands of peer learners and subject experts, live broadcasts and online classes. All artfully packaged into one, breathtaking user experience.
This is Mercava.

It's being built day by day by hundreds of people just like you.
We're developing some amazing creative tools we know you'll love.
Start a new project or join existing ones. You can use our tools to create interactive books, multilingual translations, video transcriptions, rich media collections, navigation tours, interactive quizzes, assessment models, immersive courses and much more. All from the comfort of your home. You can also invite your friends to help out. Who said socializing kills productivity!? We'll also try to help you discover and work with world-class talent to make your project a world-class production. Once you're done, your masterpiece is instantly accessible to individuals and institutions, worldwide.
Have an idea for a new Jewish experience but you're not sure what to do next?
Tell us what you wish you could create. Who knows, maybe we can help you build it.

Join some of the most talented people in the world.
Business executives, creative thinkers, communication professionals, digital artists, interaction designers, app developers, game designers, project managers, filmmakers, curriculum developers, innovative educators and awesome actors. Israel PR is in shambles, Jewish learning is unappealing and Jewish identity needs a facelift. We've built a network of brilliant technologists to architect, design and code the Mercava platform that will start to change the game. Now we're mobilizing world-class talent to help hundreds of leaders get started on Mercava to create amazing jewish experiences.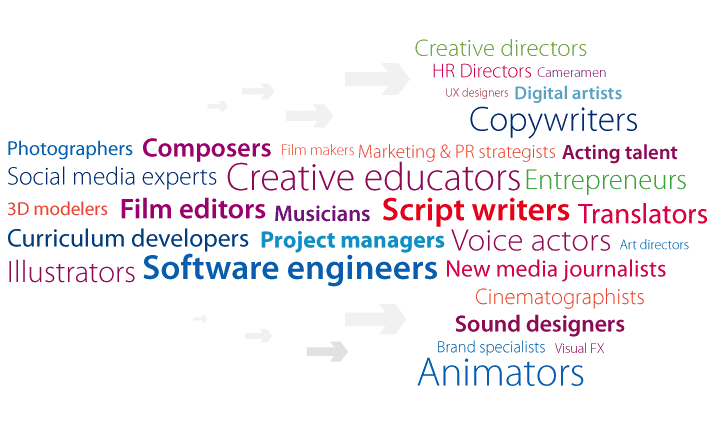 Share your skills with a cause you care about. We'll notify you of exciting and promising ventures.
Educational Institutions
We can help you dramatically increase the impact of your educational investment. Engage students with hundreds of interactive books, apps, media and courses. Drive student learning and subject mastery through interactive exercises and personalized assessments. And empower teachers to achieve your curriculum goals.
Apply for your very own school account.
Authors
You've spent months, maybe years, to create a unique commentary, chart system, translation, or some other masterpiece. Yet traditionally, only a few thousand people might have had access to it. By integrating your material into Mercava, your product will be instantly available to millions of people worldwide. And if you're not quite finished yet and you still need to perfect your work, let us know and we'll do what we can to help out.
Publishers
We're partnering with publishers to make Jewish learning accessible to millions worldwide. If you have a unique contribution to make, whether you have print editions of books, periodicals, curricula and so on, we'll take you to a whole new level. Mercava significantly extends your audience reach, driving sales of your print publications. Also drop us a line if you'd like to take any of Mercava's future online productions to offline print.
Media Producers
Are you producing incredible Jewish media? Whether it's courses, flash cards, videos, animations, games, etc, our network can help you with the digitization and funding of your project. And once your product is digital-ready, whether you're targeting individuals or institutions, Mercava provides you with unparalleled distribution, delivery and monetization, and you can focus on developing your next media product.
Foundations and Private Donors
Mercava is a global platform created to assist foundations and philanthropists worldwide in solving the greatest challenges facing the Jewish world today. We introduce venture capital principles to help social causes become self-sustainable and have a continued impact on the Jewish community. We are opening up a global talent network and matching funding opportunities that will exponentially increase your IOI (Impact on Investment). Together, our technology, media and business teams will work alongside you and some of the world's finest social ventures to help you realize your philanthropic vision.